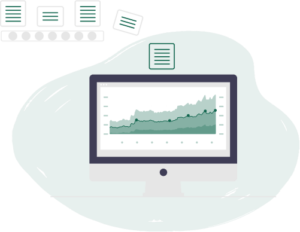 Get an overview of your portfolio
Import your trades and keep track of all the investments in your portfolio.
See the footprint of your investments
View the total carbon footprint of your investments. With a breakdown of all the individual holdings you will know exactly where the emissions come from.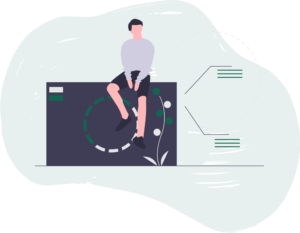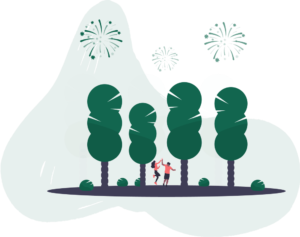 Compensate as you see fit
Purchase offsetting or make impactful lifestyle changes. Erase your footprint with actions such as using greener modes of transport or eating a more sustainable diet.
Frequently asked questions
Lehti is a web app that helps you erase the carbon footprint of your investments. Firstly, it enables you to track your portfolio and shows you its environmental impact. Secondly, it provides you with ways to compensate. You can contribute to offsetting projects, or complete impactful lifestyle actions that reduce your footprint.
Lehti democratises access to carbon footprint data and empowers truly sustainable investing. We build awareness about the environmental impact of investing and enable individuals to erase the footprint of their portfolios.
How do you calculate the carbon footprint of investments?
We calculate the carbon footprint of your investments based on the Scope 1 & 2 emissions reported by the companies that you invest in. We acquire the total emissions data from our partner. Then we determine your footprint based on how many shares you own.
Do I have to pay to compensate my footprint?
No.
While you have the option to purchase offsetting to compensate your footprint, Lehti also allows you to take action individually by making impactful changes to your lifestyle. For example, you can switch to a more sustainable diet. We will help you to find these actions, calculate their impact and show you your progress in compensating the footprint of your investments.
Why should I compensate the carbon footprint of my portfolio?
Carbon emissions are the leading cause of climate change. To avoid severe adverse effects linked to global warming, we must significantly reduce these emissions. Each person and organization has a carbon footprint due to the emissions caused by their actions.
When you buy shares, you take ownership in the companies that you invest in. The data that you can see in Lehti can help you align your investments with sustainability and provide you with the awareness needed to push for change.
However, not everyone is able or willing to change their portfolio. For example, investing only in sustainability-oriented investments can make it difficult to diversify. This is where compensations come into play.
Why not just invest in sustainable funds?
Please do. But don't stop there. Many ESG-labelled or so called "green" funds still invest in oil companies, for example. Lehti goes beyond the labels by giving you a clear metric. The carbon footprint shows you exactly how sustainable your investments are.
Investments that are carbon-neutral or carbon-negative are few and far between. This makes it difficult to build a diversified sustainable portfolio. Don't let that discourage you from investing though. It is an important tool to safeguard your future financial security. Lehti can help you close the gap and make your existing investments 100% sustainable.
Erase the carbon footprint of your investments